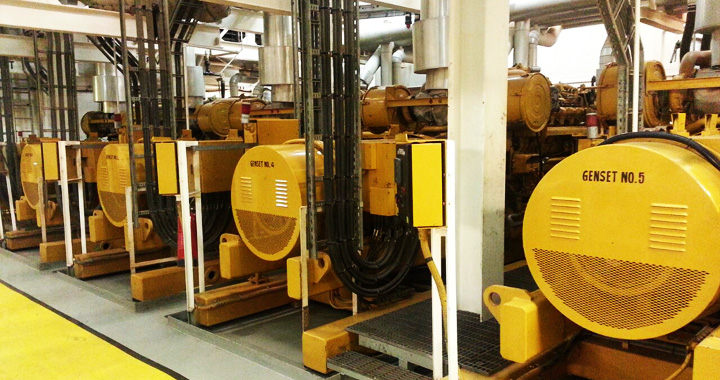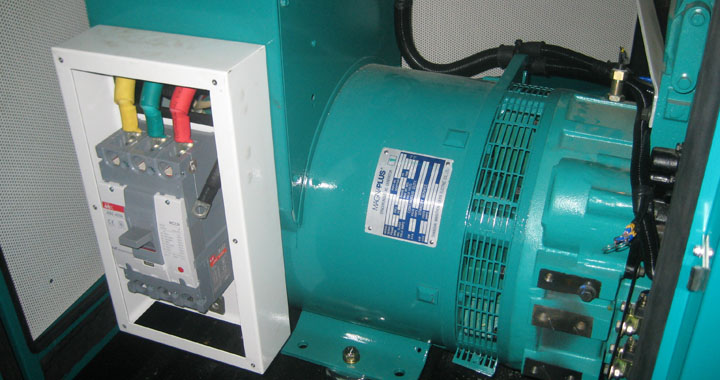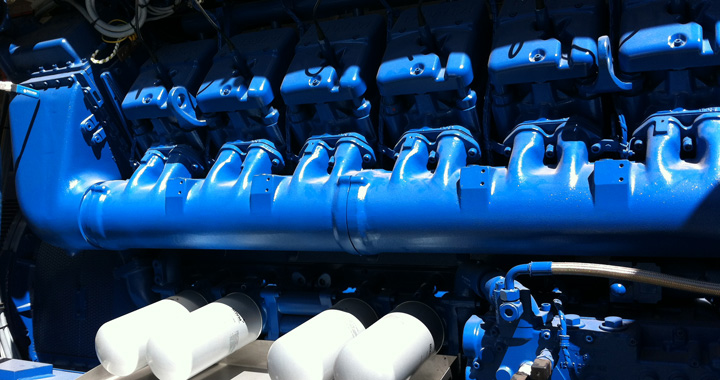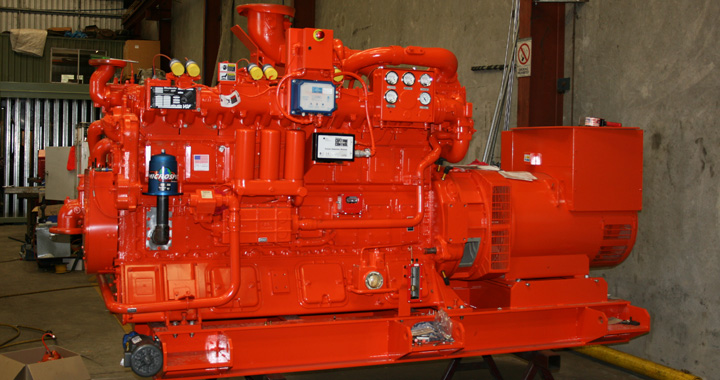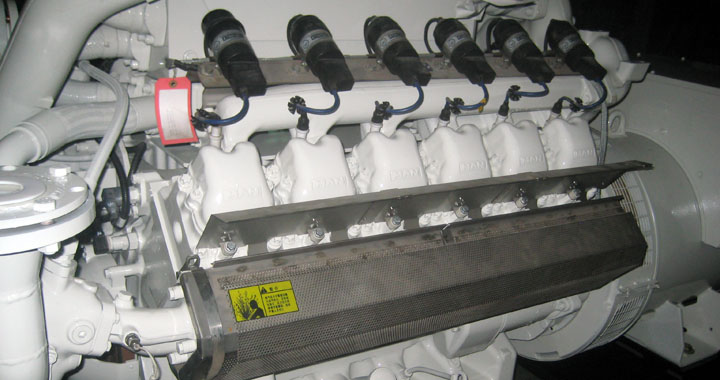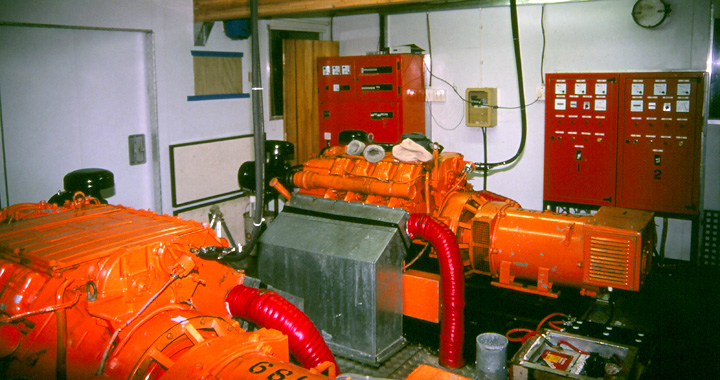 DIESEL GENERATORS - SERVICES:
Generator Installation, Removal, Relocation, Upgrade and Modification.
Decommissioning and Removal of redundant Generators and Fuel Systems.
Offset decommissioning costs against any residual equipment value (negotiable), make HSNO safe and issue Electrical Code of Compliance.
We undertake remote & international work.
System design and engineering signoff.
Civil and Concrete work.
Steel enclosures, Roofs and Fencing.
Cranes, rigging, traffic management plans and permits.
Ducting, Trays and Cabling.
Synchronisation, master and sub-distribution Boards.
Switchgear, power monitoring equipment and instrumentation.
Fuel systems.
Fire suppression systems.
System maintenance and ongoing operation management.
Reinstatement works.
Fully compliant Occupational and Environmental Safety processes.
MWM (Motoren-Werke Mannheim, now Caterpillar), Caterpillar, Cummins, John Deere, Lister Petter, Perkins, Hyundai, MTU, Detroit, Volvo, Deutz, MAN, Kubota, Volvo, Iveco and many more.
Stamford, Leroy Somer, Mecc Alte, AvK, Markon, Marelli, Cummins Generator Technologies, Newage Stamford and others.
Alternators, AVR's, Diode Kits, rewinds.
Fuel System Maintenance and Fuel Conditioning Services.
Automatic Fuel Polishing systems.
Biocide treatments for old fuel - Diesel Fuel Biocide kills microbes in Diesel fuel. The dramatically reduced sulfur content in today's cleaner burning fuels has created ideal opportunities for microbes to grow in fuel Tanks. The first indication of microbial contamination is mucous-like accumulations on fuel Filters and increased requirements for fuel Filter replacement. The only way to get rid of microbial contamination is to kill the microbes with a biocide.
Fuel Filtration treatments for contaminated fuel - Separating suspended particles from Diesel fuel by flowing through a porous material in which the fluid can pass while the suspended particles are retained in the Filter material.
Fuel polishing treatments for very contaminated fuel - Removal of water, sediment, non-combustible particulate matter and microbial contamination below levels stated in ASTM D975 (Standard USA specification for Diesel fuel oils) while resuspending combustible particulate matter to maintain ASTM standards for BTU value, lubricity, and cetane.
Load Bank Rental and Electrical Load Testing.
Load Bank tests assure facility managers that their Generators will perform at 100% of their rating. The absence of regular Load Bank testing dramatically increases the potential risk of Generator failure during an emergency.
Load Bank testing should be a regular part of a Generator maintenance program to avoid mechanical failure caused by extreme stress on the Engine and other components when used in a power outage. This include wet stacking and carbon buildup which are both highly detrimental to Generator health.
Transport, Delivery and Crane Hire.
We offer a full turnkey site solution including delivery via Side Loader, towable Trailer mounted Generators or those requiring a Crane.
HSNO (Hazardous Substances and New Organisms Regulations) - Diesel Fuel Systems For Generator Applications.
Contact us for the design, installation and certification of HSNO Diesel Generator fuel storage and transfer systems. These systems can be either stand alone or an integrated fuel storage and transfer solution as part of a wider project or Generator installation such as a high-rise building. Systems can be fully automated and maintained as part of the Generator system. All our bunded fuel Tanks are double skinned as standard and all systems including Pumps, Piping, Valves and safety systems can be installed to comply with various Country regulations.
Pressure tested and certified Piping.
Breather, transfer and charge lines.
Black Steel, galvanized and Copper lines based on application.
Scheduled Piping, Flange welded or screwed.
Certified welding.
Bulk and Day Tanks.
Fire proof Tanks.
Pumps & Filters.
Building Riser transfer systems.
CAD designed internal & external Fuel Lockers and bunkering systems.
Fire control Valves.
Anti-syphon systems.
Fuel bleed systems.
In situ recirculation and polishing systems.
Transportable Containerized Tanks and associated Pumps & Hose Reels etc.
Pressurized quick fill systems.
Fuel delivery and management.
As an additional service, DGNZ can manage your Diesel fuel on your behalf.
Fuel can be delivered to site on request or as part of a fully managed fuel maintenance service.
Legal Stuff.
It is now law in New Zealand that Generator internal or external Fuel Tanks over 500 Litres have to be New Zealand Certified.
Tanks can be built offshore, but have to have a build number with associated design and drawings or built to a specification which is recognized by Worksafe NZ.
Any Diesel Fuel installation over 500 Litres has to be HSNO Certified by a recognised New Zealand HSNO Inspector. There are numerous installation specific requirements required for an installation to be Certified. This includes such things as Anti-syphon Valves, Temperature Sensors, Braided Fuel Lines, Pipe schedules and many more.
If you are being sold a Generator and the Vendor says otherwise, they are lying. Worksafe NZ can close the installation and force compliance. This can result in removing non complaint Fuel Tanks or installing compliant external Tanks, both which are cost prohibitive.
If your Building has a Generator and is subject to an Annual BWOF and 12a then it has to comply with several requirements for the installation to be Certified and to attain a 12a. This includes such things as Fire Extinguishers, Fire Stopping and proving (by test) that the Generator can support the required Building load.
The law now requires such things as Automatic Transfer Switch mechanical Interlocks and a physical power failure test to prove such devices and associated equipment operate correctly.
Check your site and zone noise requirements prior to purchasing a Generator. Councils can and will issue Noise Abatement Notices if your Generator does not meet the noise requirements which in most cases in New Zealand is around 50dB at the property Boundary.